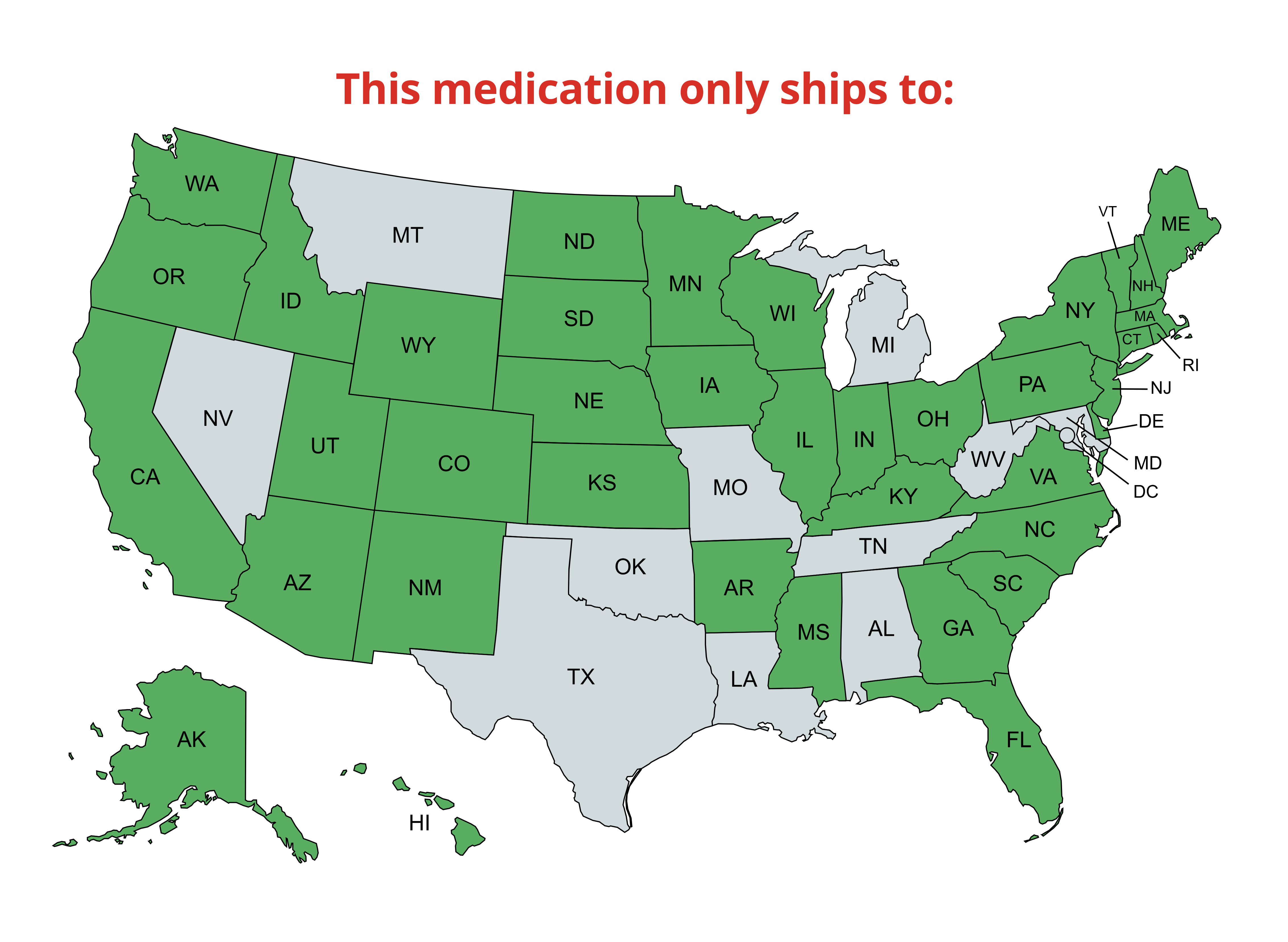 Atenolol 50mg Tablets
Atenolol is a beta-blocker heart medication used to treat certain types of heart disease, high blood pressure, and abnormal heart rhythms in dogs, cats, and ferrets. Beta-blockers lower the heart rate by blocking the beta-1 receptors of the heart from binding to naturally occurring chemical messengers in the body such as epinephrine (adrenaline) and norepinephrine. This slows the heart rate, allowing blood to fill up in the heart before it is pumped to the rest of the body. It also decreases the oxygen requirements of the heart and lowers blood pressure. Its use in cats, dogs, or ferrets to treat heart diseases is "off label" or "extra label". Many drugs are commonly prescribed for off-label use in veterinary medicine. It works by slowing the heart rate and helping it to work more efficiently. It may also be prescribed to lower blood pressure. 
Recommended Dosage
Use as directed by your veterinarian.
Storage Instructions
Store at room temperatures between 68° - 77°F.
All prescription items are Non-Refundable and Non-Returnable.
Recommended for the Atenolol 50mg Tablets (Manufacturer may vary)
Product title
Vendor
$19.99 | $24.99
Product title
Vendor
$19.99 | $24.99
Product title
Vendor
$19.99 | $24.99
Product title
Vendor
$19.99 | $24.99