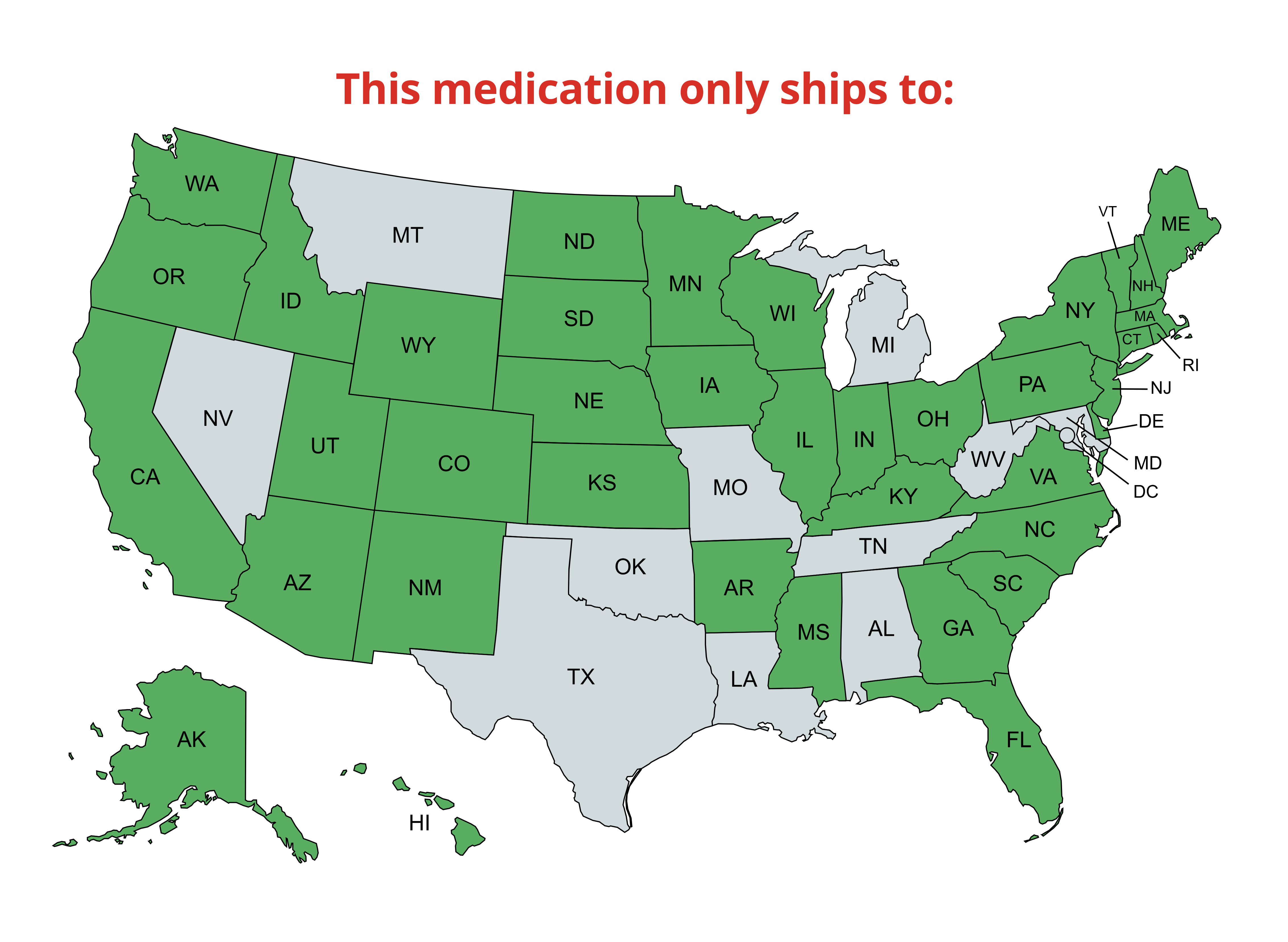 Dantrolene 100mg Capsules
Dantrolene is a muscle relaxant prescribed in horses for the prevention and treatment of exertional rhabdomyolysis and post anesthetic myositis (PAM). It can also be used in dogs and cats to treat functional urethral obstruction. Dantrolene blocks certain receptors located on the skeletal muscles, thereby preventing the release of excess calcium that causes the muscles to contract and tense. Dantrolene helps rebalance calcium levels, allowing the muscles to relax. 
Recommended Dosage
Use as directed by your veterinarian. 
Storage Instructions
Store at room temperature. Keep in a tightly closed container and protect from moisture and light. 
All prescription items are Non-Refundable and Non-Returnable.
Recommended for the Dantrolene 100mg Capsules (Manufacturer may vary)
Product title
Vendor
$19.99 | $24.99
Product title
Vendor
$19.99 | $24.99
Product title
Vendor
$19.99 | $24.99
Product title
Vendor
$19.99 | $24.99